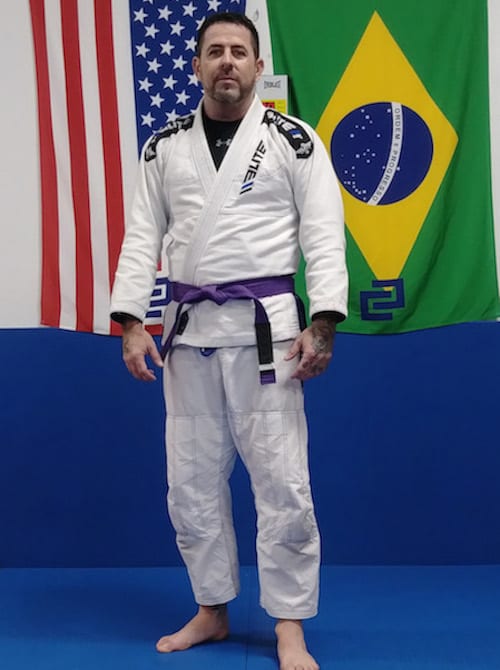 Sean Martin
Sean Martin is a Muay Thai/Boxing, Kickboxing & Grappling instructor with a combined combat sports record of 11-6, his experience spans through a few promotions with the most notable being IBA & IKF California, it includes Boxing (4-1), Muay Thai (1-1) and American Freestyle Kickboxing (6-4). He holds a purple belt in Brazilian Jiu-Jitsu under Sensei Pedro Diaz (Tigers Lair BJJ), he has competed in the American Armed Forces Kickboxing Championships for the Army and has also competed in multiple grappling competitions from IBJJF to NAGA.
He began his training in 1989 in Yorba Linda California; His experience spans over a few different arts starting as a traditional Karateka, Taekwondo, Western Boxing & American Freestyle Kickboxing, later as Muay Thai become popular in the mid 90's in America he began training in Muay Thai/Boran style with a lineage under Ajarn Surachai Sirisute.
He began teaching his combined Striking Arts experience in 2006 and focuses on empowering students to develop skills from the ground up. His program caters to everyone from competitive fighters to children, with a focus on clean technique, power, efficiency, and footwork. He has a welcoming and fun program with attention to safety, health, technique, and having fun.